Shimano Dura Ace R9270 C36, TLR Clincher, Disc-brake Wheelset/ Direct Engagement
SKU:

192790891156
$1,999.95
Regular price
$2,099.99

The WH-R9270-C36-TL Dura-Ace Center Lock Disc wheelset from Shimano has 36 mm high carbon rims with a 21 mm jaw width. It was specially developed for the new Dura-Ace groupset. Its freehub body is only compatible with 12-speed cassettes.
Specifications:
Application: Road
Wheel Size: 28"
Tire Type: clincher tire
Number of Spokes: 24
Brake Type: Center Lock Disc
Tubeless System: TL/UST
Technical Information - Rim:
Type: D2
Rim Flange: with hook
Dimensions (ETRTO): 21-622
Inner Width: 21 mm
Outer Width: 28 mm
Depth: 36 mm
Valve Hole Diameter: SV / Presta (6.5 mm)
Rim Material: Carbon
Technical Information - Front Hub:
Over Locknut Dimension: 12 x 100 mm thru-axle
Bearings: cup & cone
Body Material: aluminum
Technical Information - Rear Hub:
Over Locknut Dimension: 12 x 142 mm thru-axle
Bearings: cup & cone
Body Material: aluminum
Freehub Body Material: aluminum
Freehub Body: direct drive
Technical Information - Lacing:
Front Lacing Pattern: 2-cross
Rear Lacing Pattern: OPTBAL (2:1)
Spoke Type: double butted (2.0-1.5-2.0)
Spoke Material: stainless steel
Nipple Material: aluminum
Approved For:
Recommended Tire Width: 25-622 to 32-622
Technology:
Cup and Cone Bearings
Angular contact ball bearings of the cup & cone type are superior to sealed cartridge bearings in terms of load carrying capacity, as they distribute lateral and vertical forces better, and thus run particularly smoothly and last a long time. They are also easier to adjust, maintain and replace.
E-Thru
E-Thru is a tool-free thru-axle system from Shimano that optimizes the stiffness-to-weight ratio and ensures easy handling via its reliable internal cam mechanism. It is characterized by a high torsion resistance and thus also supports cornering at high speed. E-Thru thru-axle hubs and thru-axles are available in the corresponding over locknut dimensions for front and rear.
Color info:
black:
- Rims: black (carbon)
- Hub: black
- Spokes: black
- Nipples: black
Models:
28" set (front 12x100 + rear 12x142) Shimano
Freehub: Shimano Direct Engagement
Gearing: 12-speed
Manufacturer Number: E-WHR9270C36LFEREDX
Contents:
- 1 x Shimano Dura-Ace WH-R9270-C36-TL Wheelset (front & rear)
- 2 x tubeless rim tape
Gram Weight:
black/28" set (front 12x100 + rear 12x142) Shimano: 1350 g (grams)
NEW WHEELS
The final element of the new DURA-ACE and ULTEGRA packages are completely revamped wheelset lineups. Top line features include carbon rims, three rim depths, tubeless compatibility (plus tubular options), and an exceptional balance of rigidity, aerodynamics, and low weight. All the new tubeless wheels have a 21mm internal rim width and utilize a hooked bead, meaning you can use clincher tires and tubes if needed.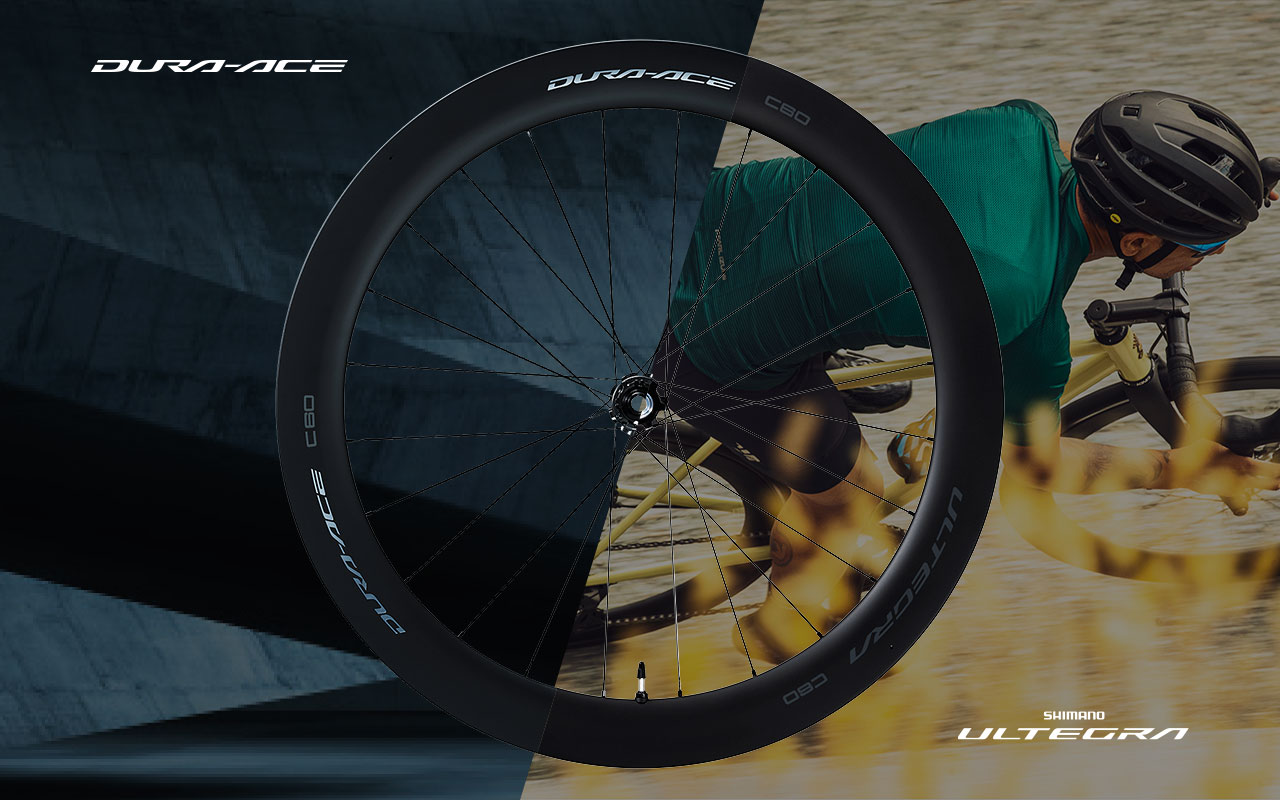 NEXT-GEN DURA-ACE - NEVER COMPROMISE
Thousands of engineering decisions and refinements, over the course of several years, were made with the singular aim of making you faster. This is the Science of Speed, and it's what sets Shimano apart.