Scosche RHYTHM+ Armband Heart Rate Monitor / Waterproof / Smartphone Compatible
SKU:

033991045637
$59.95
Regular price
$79.99
Features
HYPER-ACCURATE
This heart monitor employs patented optical sensor technology for highly accurate monitoring and measurement. Many other heart rate monitors fall short in this area, but the high-quality Scosche Rhythm+ Armband excels in providing remarkably accurate measurement of exercise intensity.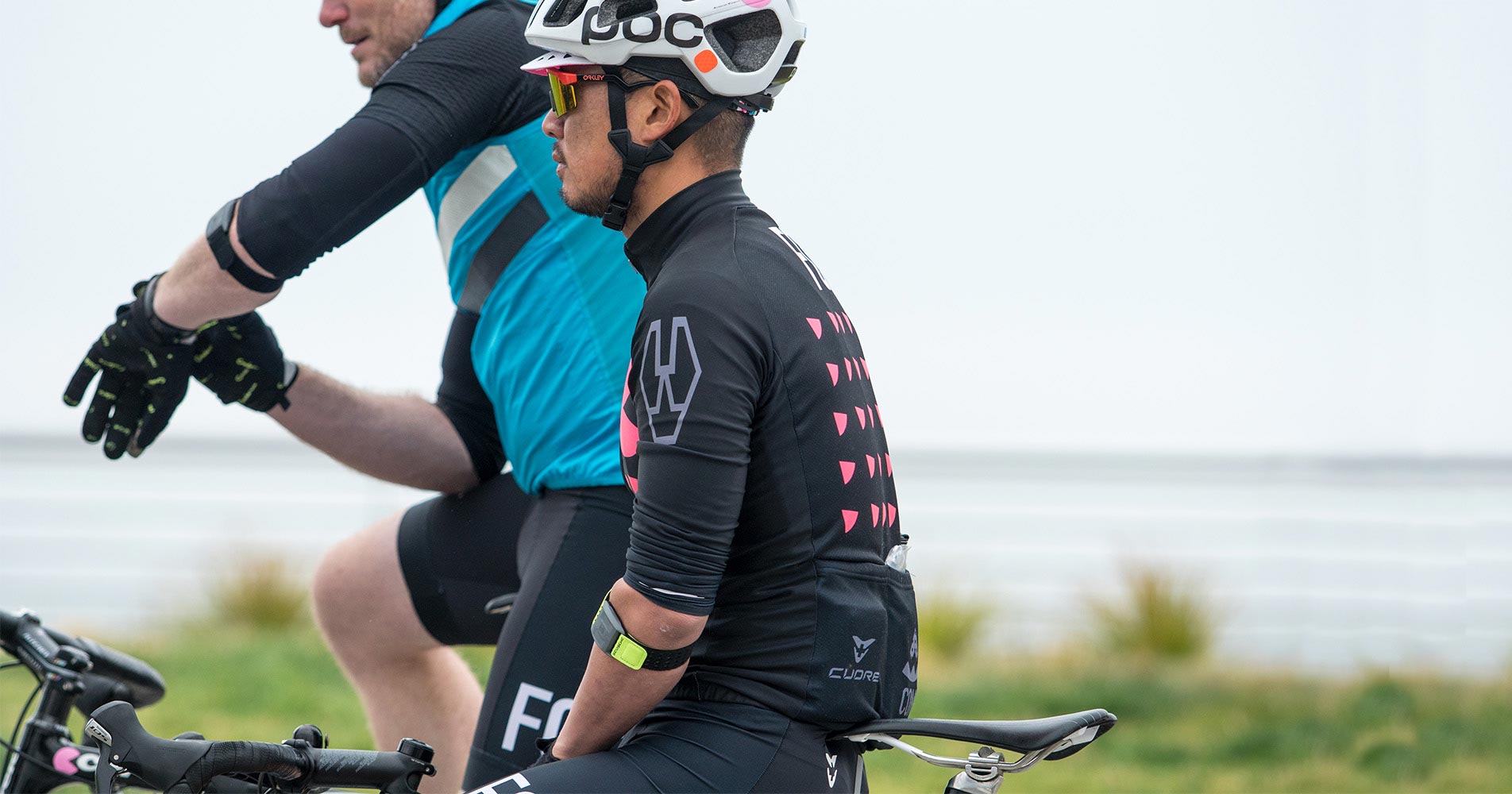 NO CHEST STRAP REQUIRED!
"Breathable" neoprene armband design means greater comfort and ease of use. Comes with both a large and small armband. Additional armband colors available for purchase.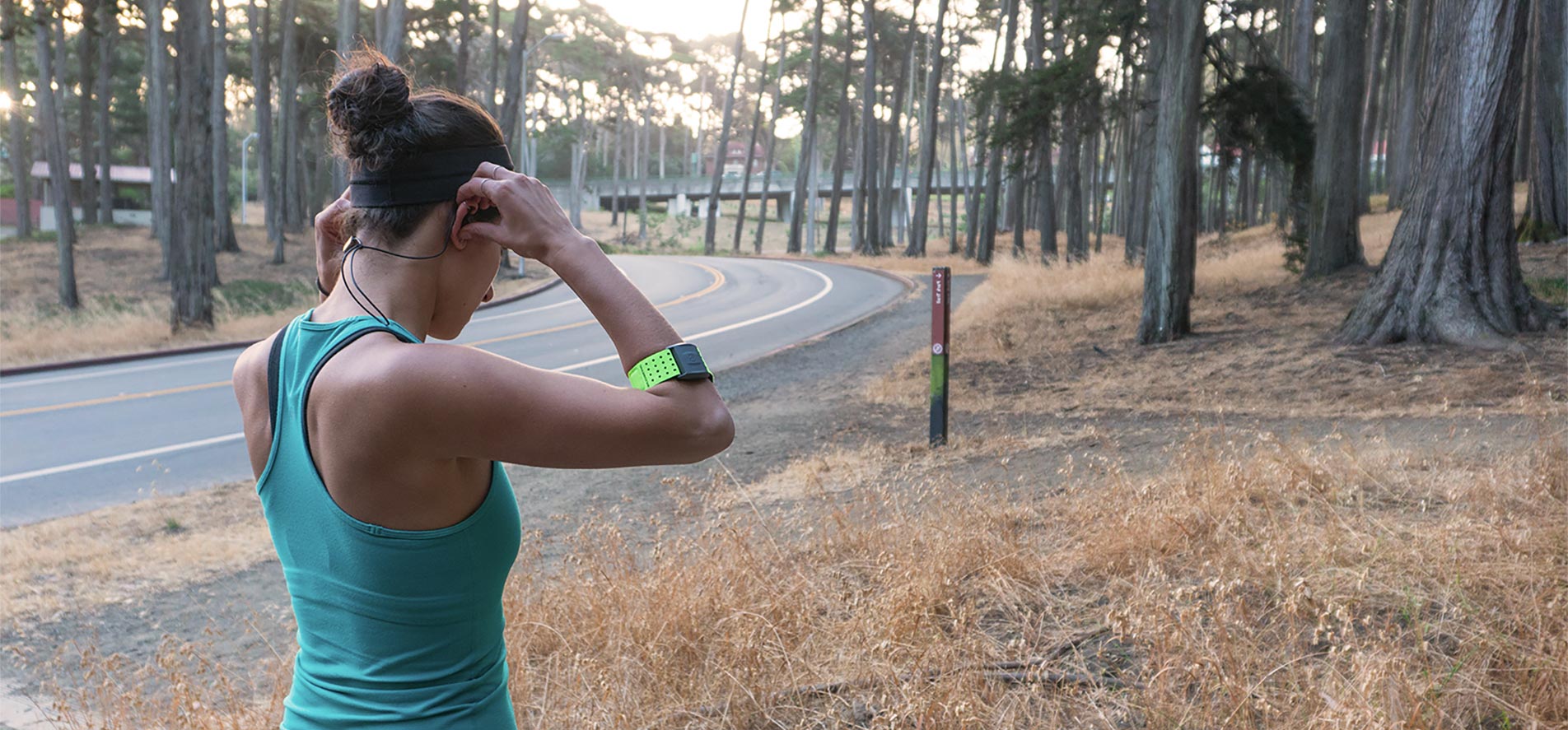 GREEN/YELLOW OPTICAL SENSOR ARRAY
This fitness tracking array provides superior measurement across all skin tones, making the Scosche Rhythm+ Armband superior to monitors and watches that employ only green sensors. Scosche is committed to designing and developing the best fitness wearables.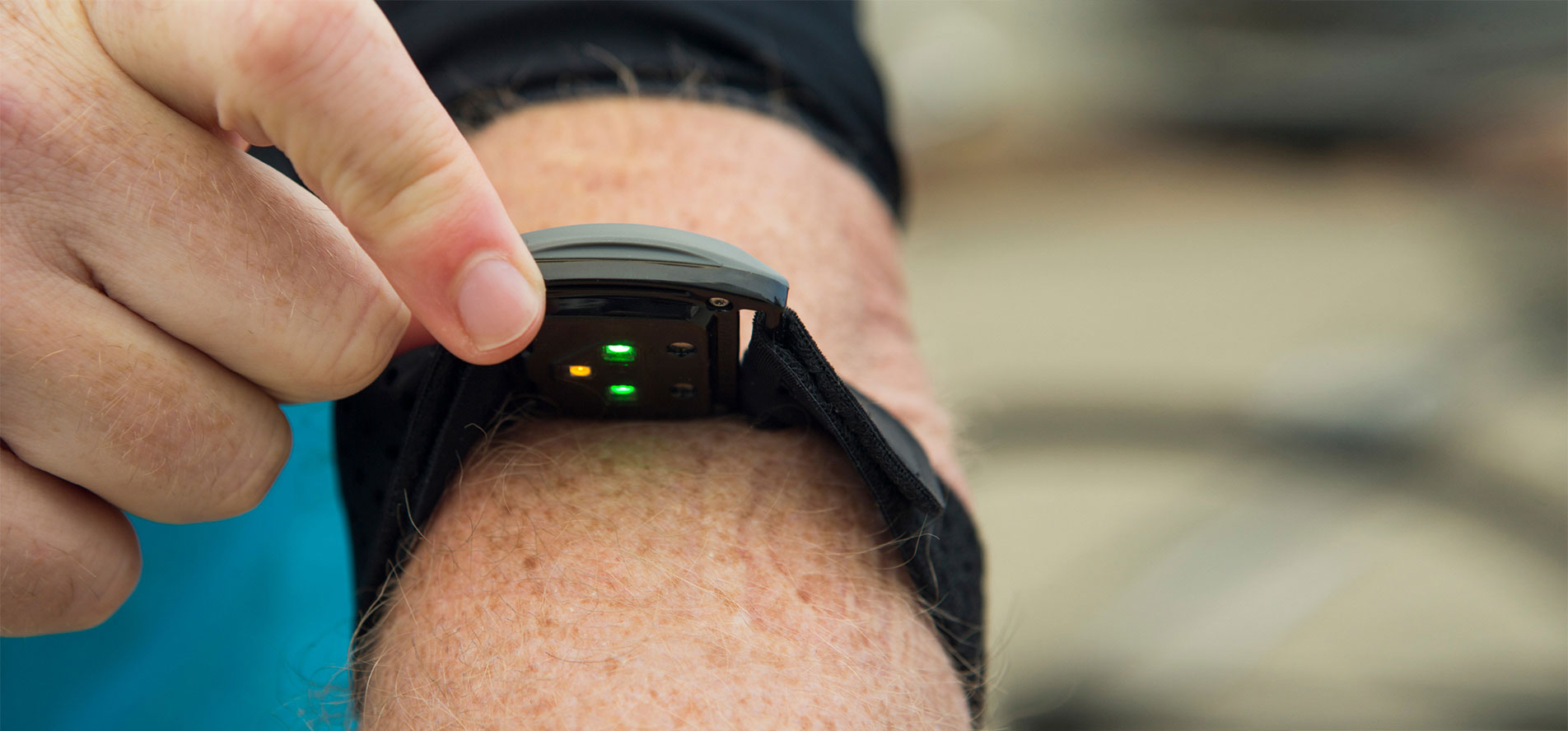 With the built-in Bluetooth SMART and ANT+ you can stream your fitness-data in real time to any one of the hundreds of compatible iPhone and Android apps, fitness watches, bike computers and fitness equipment. Bluetooth SMART gives you the freedom to work out up to 100ft away from your Smartphone.
Compatible with over200+Fitness Apps
SWEATPROOF & WATERPROOF
With IP67 sweatproof and waterproof construction, you can count on this wearable fitness tracker's exceptionally accurate performance in both wet and dry conditions. The award-winning Scosche Rhythm+ Armband Heart Rate Monitor can even be submerged up to one meter, which is why this comfortable, wearable device is perfect in wet or dry environments.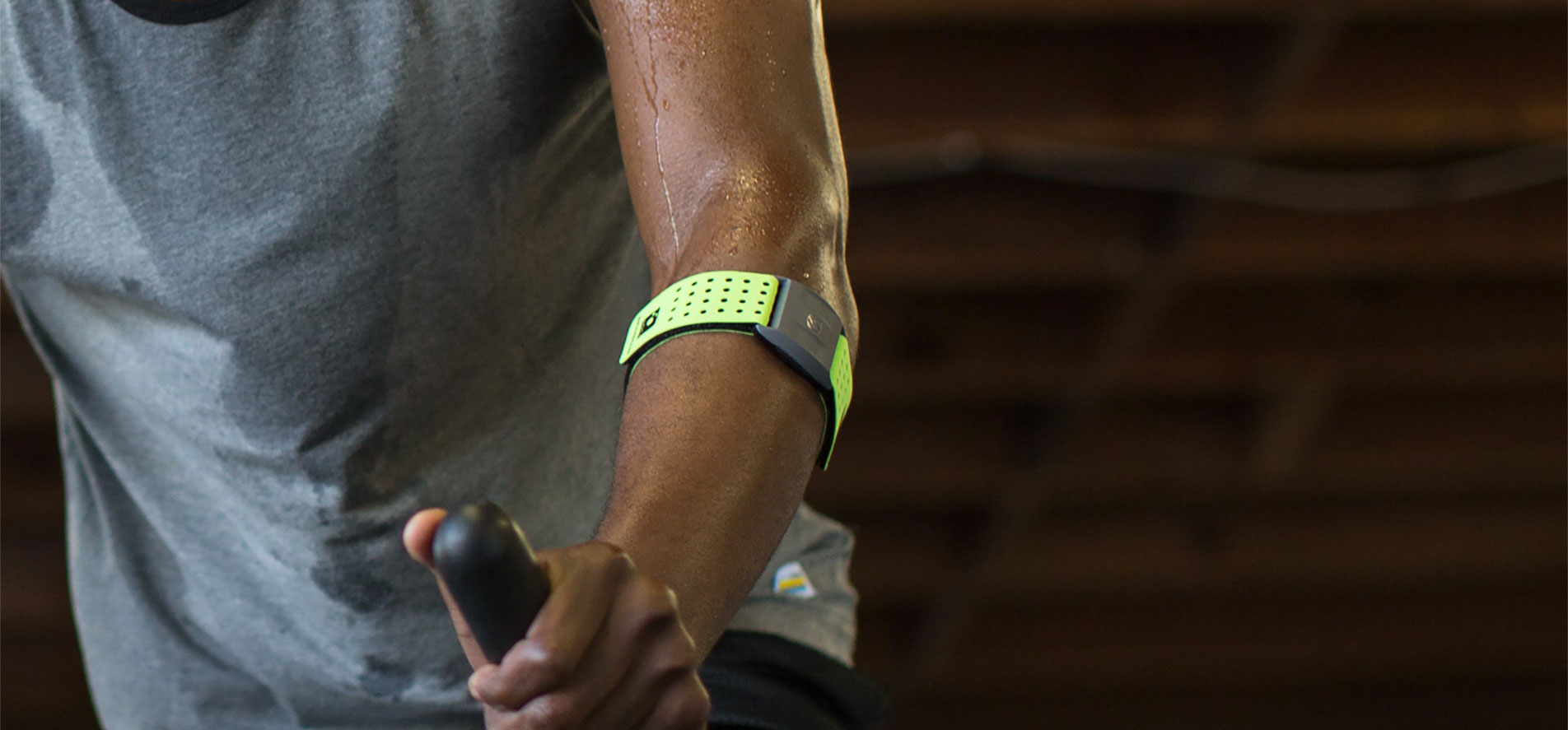 :
WHY TRAIN WITH A HEART RATE MONITOR?
Finding your personal heart rate zone and training with heart rate intervals allows you to maximize your workout. Simply put, if you train at lower heart rates (BPM or Beats Per Minute) it will require you to workout longer to achieve benefits. If you work out at BPMs that are too high for a prolonged period, you will burn out too fast, before you've reached your workout goals. Scosche Rhythm+ has advanced optical sensors that will give you a precise BPM reading so you can stay in your zones and receive the maximum benefit from your workout! Train Smart, Get Fit!™.
This chart illustrates the relationship between heart rate levels and workout efficiency during interval training. Please consult your physician before starting any exercise routine to ensure that you are healthy enough to engage in a training regiment. Heart rate zones vary by a person's age, consider consulting a personal trainer regarding the appropriate heart rate zones for you.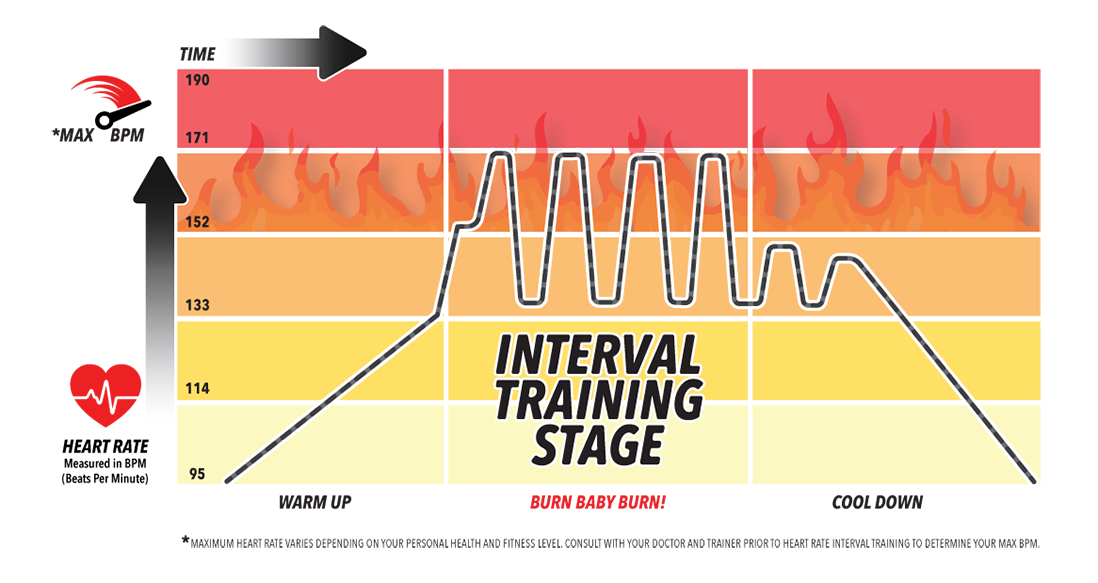 Specs
IP67 Waterproof construction: Submersible up to 1 meter
Breathable lightweight armband: No chest strap required
Hyper-Accurate: Patented optical sensor technology
App Friendly: Works with hundreds of apps
Bluetooth Smart & ANT+: Works with virtually any device
100ft. Range: Workout up to 100ft. away from your device
8 Hour Battery Life: Internal rechargeable battery
Green/Yellow Optical Sensors: Superior measurements compared to only green sensors
iPhone
iPhone 13 Pro Max 
iPhone 13 Pro 
iPhone 13 
iPhone 13 mini 
iPhone 12 Pro Max 
iPhone 12 Pro 
iPhone 12 
iPhone 12 mini 
iPhone 11 Max 
iPhone 11 Pro 
iPhone 11 
iPhone Xs 
iPhone Xs Max 
iPhone Xr 
iPhone X 
iPhone 8 Plus 
iPhone 8 
iPhone 7 
iPhone 7 Plus 
iPhone SE 
iPhone 6S 
iPhone 6S Plus 
iPhone 6 
iPhone 6 Plus
Smart Phone
Galaxy S6/S6 Edge 
Galaxy Note 10/10+ 
Galaxy S10/S10+ 
Galaxy S9/S9+ 
Galaxy S8/S8+ 
Galaxy S7/S7 Edge 
Galaxy S5 
Galaxy S4 
Google Pixel 3 
Google Pixel 2 
Google Pixel 
V35 
V30/V30+ 
Moto Z 
HTC 10